And we're back for part 2 of the most recent episode of Live In Front Of A Studio Audience with Diff'rent Strokes. The common link between this and the earlier show of the night (The Facts of Life) is, of course, Mrs. Garrett. If you're reading this blog, you probably already know that Kimberly Drummond from Diff'rent Strokes is a commuter student at Eastland and that's how Mrs. Garrett gets the job of dorm mother (she's formerly the Drummond's housekeeper) in the backdoor pilot of The Facts of Life.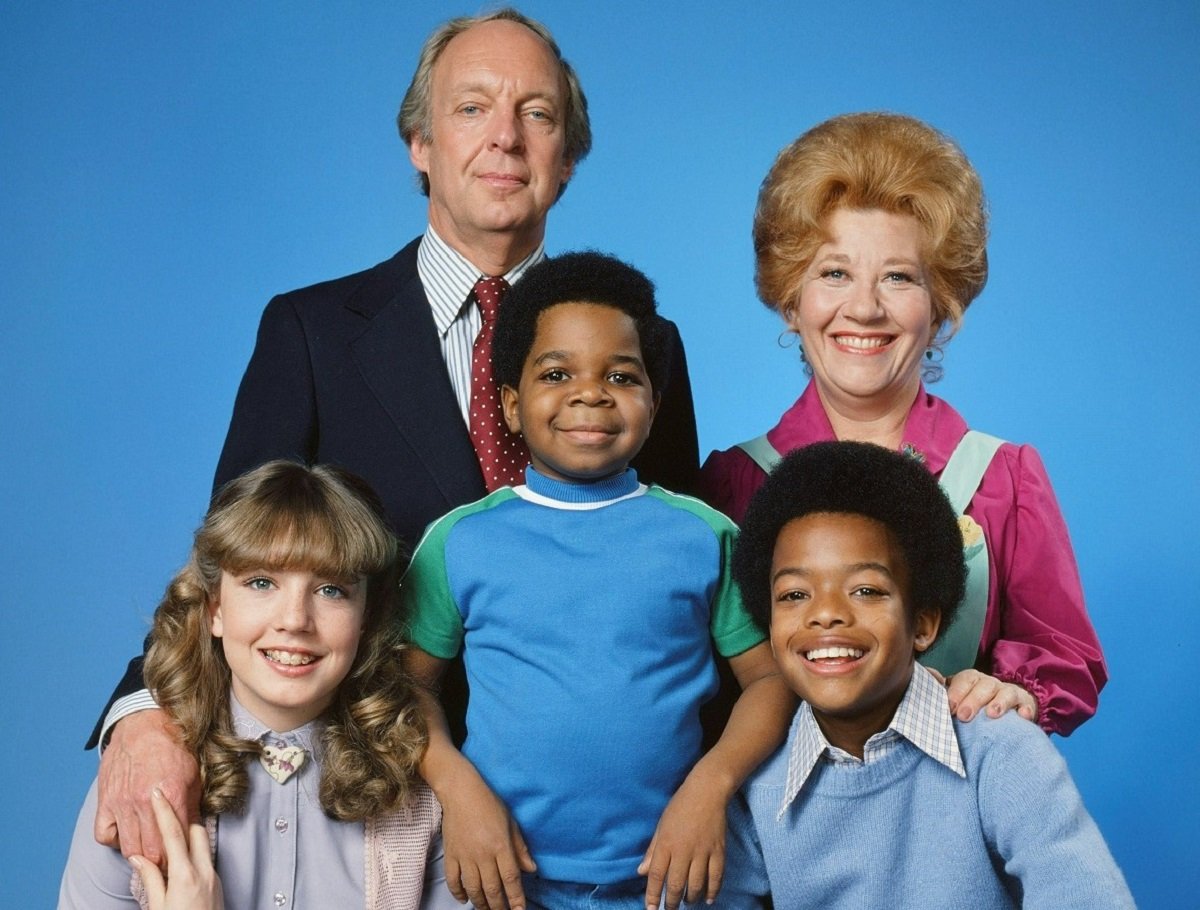 I don't write about Diff'rent Strokes on this blog because I find the real life stories behind it to be, frankly, a little too sad. Each of the show's child cast members were exploited in some way by their industry and/or the community around them. I've seen a lot of negative comments on the internet about Dana Plato (who played Kimberly) in particular by people who seem to not grasp the fact that she was a child throughout the entire height of her career. It's bone chilling to read some of these comments and think about the fact that these grown adults are talking about a fourteen or fifteen year old girl. So I tend to avoid the reruns of Diff'rent Strokes because I think Gary Coleman, Dana Plato, and Todd Bridges were all so immensely talented and I find it incredibly painful to watch the show knowing what they were all going through and how much they suffered. Thankfully, Todd Bridges has turned his life around in the most amazing way and is now the show's only surviving cast member. I've caught a couple of interviews with him and I find his vulnerability and strength to be incredibly inspirational.
Now that I've written like 300 words of sad commentary that's not even about this live showing, are you still with me?
Oh good, you're still here! Todd Bridges introduces the show and Shawn and Wanya from Boyz II Men sing another Alan Thicke classic theme song!
This is not a Kimberly episode so I might have made you all sad about Dana for no reason, but it needed to be said. Kevin Hart plays Arnold and Damon Wayans plays Willis. I feel like I vaguely remember having seen this episode before (whereas The Facts of Life episode as totally new to me). It's about Willis and Arnold struggling to share a room when Willis's friend Vernon (Snoop Dogg) comes over to study.
Of course, the role of Arnold comes with the great difficulty of delivering the "watchu talkin' bout Willis" line without being Gary Coleman. I'm glad they cast Kevin Hart for this because he's able to deliver it very well and also manages to do a good job capturing Arnold's childish spirit while being — you know — a forty-two year old man.
We're only like five minutes into the show at this point, but I feel like it's much stronger than the episode of The Facts of Life. John Lithgow is a really good choice for Mr. Drummond and all of the actors are playing it straight. No one is hamming it up — except for Hart as "Super Arnold" but that's literally within the character's description so it's appropriate.
Also, the level of commitment is so much greater in this episode. John Lithgow straight up carries Kevin Hart just like Conrad Bain carried Gary Coleman.
After Mr. Drummond and Arnold talk, Arnold agrees to give Willis a little more space. Unfortunately, he has to go to the bathroom — where Willis is developing his photos. Arnold accidentally ruins the photos and they're angry at each other all over again.
I think this was a much better episode than The Facts of Life both in terms of episode selection and in execution. The direction felt a lot more clear here and I really did like seeing everyone play it straight. Having middle aged actors is enough of a gag in and of itself. Having them play it straight subverts this and it's a really nice balance in the humor.
When the TV ends up on Willis's side of the room but the remote ends up on Arnold's, things get rowdy. And Mr. Drummond intervenes again.
At dinner, Willis goes out to take more photos and Willis shares his sadness with Mr. Drummond. It's tough to be eight when your thirteen year old brother isn't into kid stuff anymore! Willis calls from Harlem and asks if he can eat dinner at Vernon's instead. He also wants to spend the night over there, which Mr. Drummond says is okay. But Arnold is devastated because he feels like Willis hates him.
Arnold prays to God for Willis to return. And Willis does show up almost immediately! It turns out he missed Arnold. He saw his "silly face" in all of the photos he was developing and wanted to come back home and I'm not crying, you're crying!!
Honestly, when I looked away from the show to type, I felt like I could almost hear Conrad Bain's voice in John Lithgow's and I've already mentioned how good Ann Dowd was at playing Charlotte Rae as Mrs. Garrett. So wonderful. This was a really, really solid entry to the Live In Front Of A Studio Audience series.