I got this adorable Murder, She Wrote zine on Etsy and I want to tell you all about it. The zine is a collection of thirteen freeze-frame endings from the show, hand drawn by artist Amy Talluto. The level of detail here is truly amazing.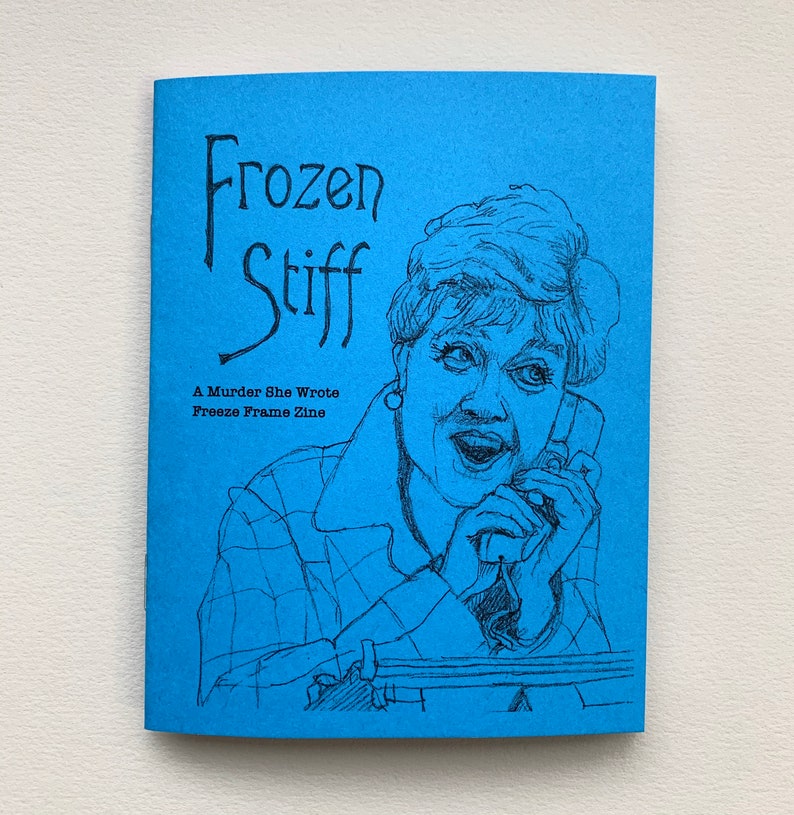 I'm partial to the one from "Magnum on Ice."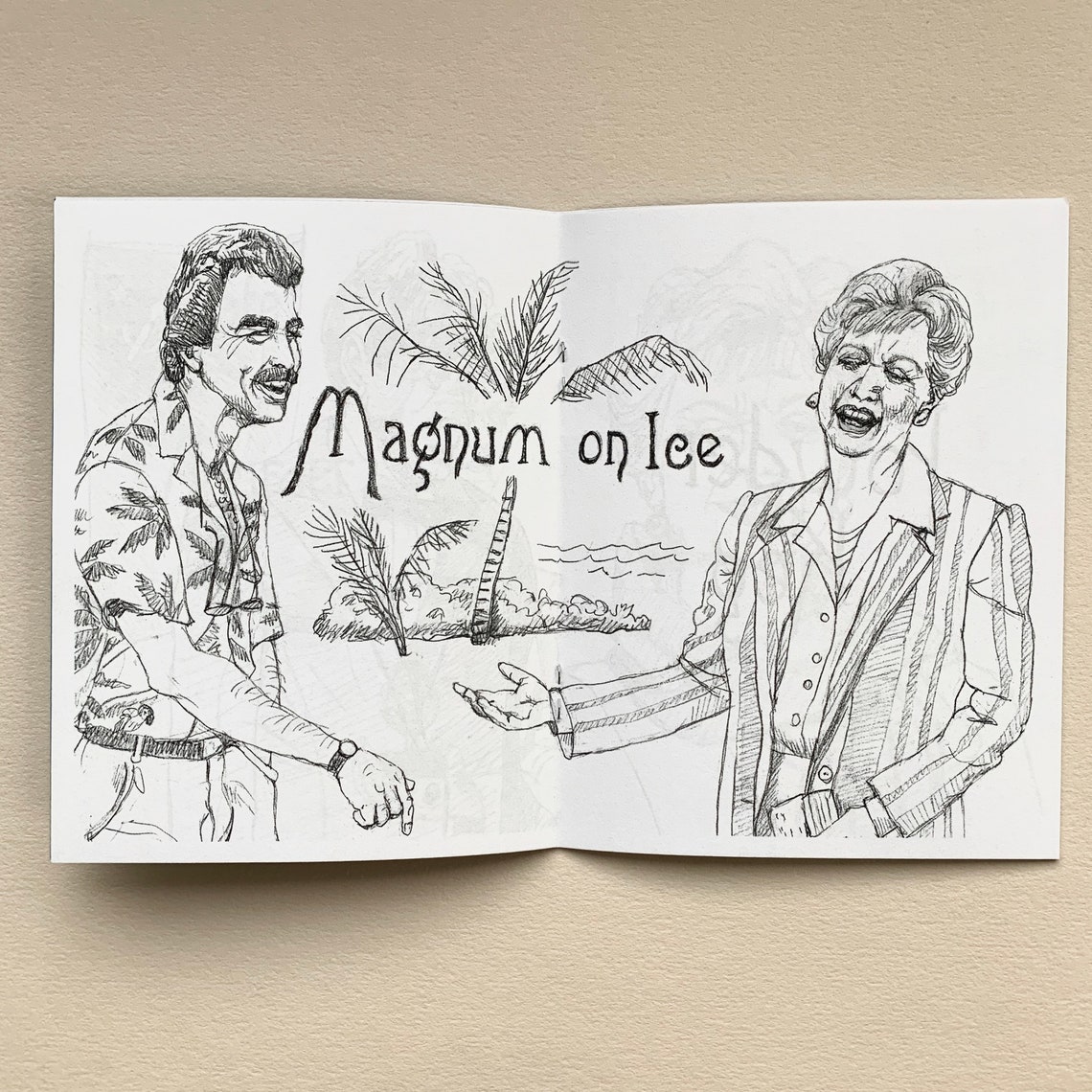 It's only $5 (including shipping) on Etsy so snag yourself one here.