So next time I do a bracket challenge, I should probably figure out how to seed these show because Full House won by a landslide. You could probably expect that Full House would win heavily against any first round competition. After all, it did beat out The Brady Bunch in a controversial upset to become the Champion of Vacation Episode Champions.
Sorry Sabrina, but what can I say? First of all, Sabrina took place entirely in Animal Kingdom and the Coronado Spring Resort, whereas Full House went to every park (in existence at the time of the episode) and featured both the Grand Floridian (where the extremely wealthy San Francisco denizens spent their vacation) and The Polynesian Resort (where Michelle hosted a Luau of sorts). It was no contest for integration of setting on this one.
The plot of Sabrina (while much better than that of Roseanne and about on par with Family Matters) revolved around a single task, whereas Full House had tons of subplots and moving parts. That is what they do so well on vacation episodes. That is why this is the team to beat. But I do believe it's possible. Or do you think they will become double vacation episode title holders?
Sabrina has to go to the Animal Kingdom in order to take a test for her witch's license. She has to turn her self into an animal with a potion and then also be able to turn herself back (with another potion). I imagine this task would be difficult without thumbs, so I was curious to see how this would play out. But her friend with the straight hair (not curly-haired girl from season 1) and Libby accidentally get the potion instead. So Sabrina has to rescue them and still manages to pass the test, which is stupid because she didn't actually complete the task at hand.
The best part of this episode is that you get to watch Harvey be the safari tour guide. Aunt Hilda zaps him into that role to get him away from Libby (because apparently Harvey is totally untrustworthy?) Oh yeah, Hilda and Zelda are there as chaperones, but they spend almost no time at all with the kids. They're the kind of chaperones who would let your kids lose their virginity in a maintenance closest behind the tree of life or walk around in the animal-only areas. Real winners. Actually, yeah the second one does happen. Poor, Martin Mull is the only one trying to keep these kids in line! And apparently there are also no Disney staff members around, which I find to be the least plausible part of all of this. Even less plausible than the witchcraft.
Full House features a bossy/bratty/still sweet Michelle winning a contest to become "Princess for a Day," which she was only able to do because she cut in front of Stefanie in line. This grants Michelle the ability to have a series of wishes granted to her by the Disney Parks. She also gets to ride in a parade. And there are posters at every park and hotel declaring her the Disney Princess. This is ridiculous and I would like to subtract points for it, but overall the show has a better plot than that of Sabrina. There's just no way that Disney World (who wants to make EVERY kid feel like  princess/prince/pirate/magical creature/personified rodent/etc would ever publicly display everywhere in the park that they had a regular kid just like you to lord over you for a day on your expensive vacation. Speaking of vacation, the reason for this trip is that Jesse is taking a working-vacation with the family. His band, Jesse and The Rippers are playing at Cinderella's Castle.
I love John Stamos, but there's no way t
hey are Cinderella's Castle level entertainment. These guys would be lucky to the get the stage near Canada at the World Showcase. The only Jesse and The Rippers performance I have ever enjoyed was the time they covered "Hot Child in the City" on Wake Up, San Francisco! But I can't find that anywhere on the internet, so I am starting to worry I invented that memory. But this episode does win in terms of music, not for the band (or for the fact that Sabrina doesn't really have music) but rather for the fact that Jesse sits down at the piano in the Grand Floridian lobby and beckons Becky to watch him doe-eyed from the balcony even though he's been too busy working to spend time with her. He's like some Greek-Romeo/Bryan Adams combo and it's incredibly effective.

Other notable plot points include:
Danny proposes to Vicky using 
Fireworks at Magic Kingdom. Stephanie deals with loving Michelle even though she is an asshole. Michelle becomes less of an asshole. DJ/Kimmy/Stephanie lose Michelle and she's rescued by Snow White. DJ thinks she sees Steve everywhere, which means that actor gets cameos as Indiana Jones and most princes (extra cool since he really was the voice of Aladdin). Then he shows up at the Grand Floridian to surprise her! (Remarkable for someone struggling to save for college.) Joey and Jesse do their radio show from the tank in the Coral Reef restaurant. (Still don't see the point of having a radio show in a cool visual location.) And we barely see twins, Nicky & Alex, thank God!
Sabrina does have them beat on fashion though. Melissa Joan Hart is rocking some cool late-90's checked pants and pigtail braids. God, I miss pigtail braids.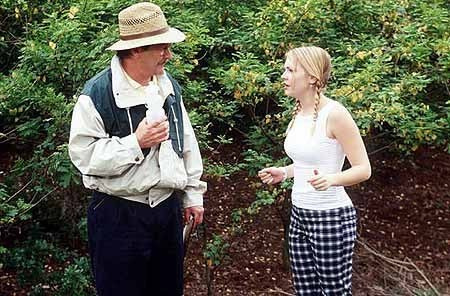 Point Break Down:
Sabrina, the Teenage Witch: Vacation Attire (1 pt)  1 pt

---

Full House: Integration of Disney Setting (1 pt) + Overall Plot (2 pts)  + Music (1 pt) 4 pts
Very Special Winner: Full House